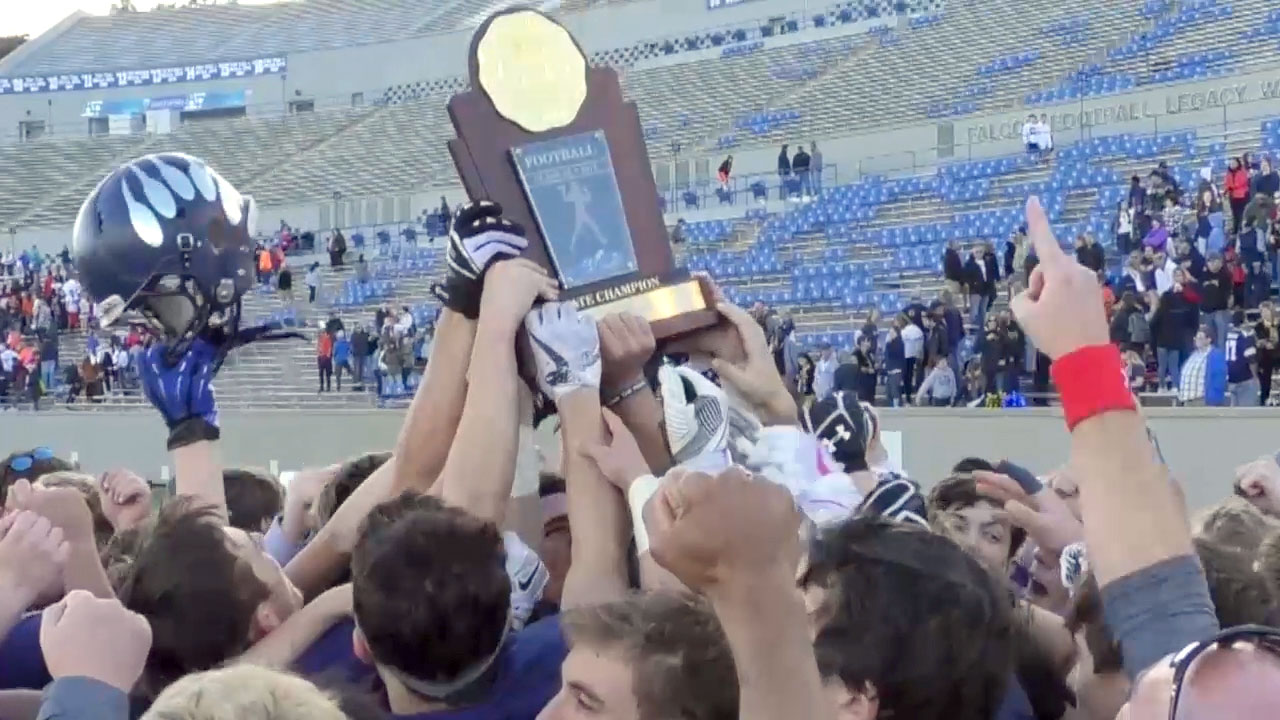 CO Prep Spotlight 2.14 (Air Date: 12/4/17)
Featuring: Final State titles are handed out on the gridiron. Annual State Championship Press Conference. Former NFL lineman, Matt McChesney, helps high school football players at his Six Zero Strength performance center. Early season basketball highlights. Chaparral takes the ice for the first time.
---
CO Prep Spotlight 2.13 (Air Date: 11/27/17)
Featuring: Playoff football action including State champions in 8-Man, 1A, and 2A. Columbine Rebels prepares for a big semifinal meetup against undefeated Eaglecrest. Can the Pueblo South Colts finally make the State final? Former Chatfield football star, Dalton Keene, makes it big at Virginia Tech. Durango Demons reflect on a great season.
---
---
Dec 15th
No games scheduled