You Can Watch Pay Per View Coverage of Select Football, Volleyball, Soccer and Swimming Events
Falls sports may look a little different this season. We're all adapting and finding new ways to support our teams!
Buy a single game for $5.99 or a 2020-2021 All Access Pass for $59.99.
Part of the revenue goes back to our school partners so be sure to select your school as the Payee at checkout.
---
Soccer Section Games Postponed
Due to the winter weather, soccer sections games have been postponed. Purchases already made for these games will be honored when the event is rescheduled, or refunded if staffing limitations prevent us from livestreaming on the reschedule date.

---
---
LIVE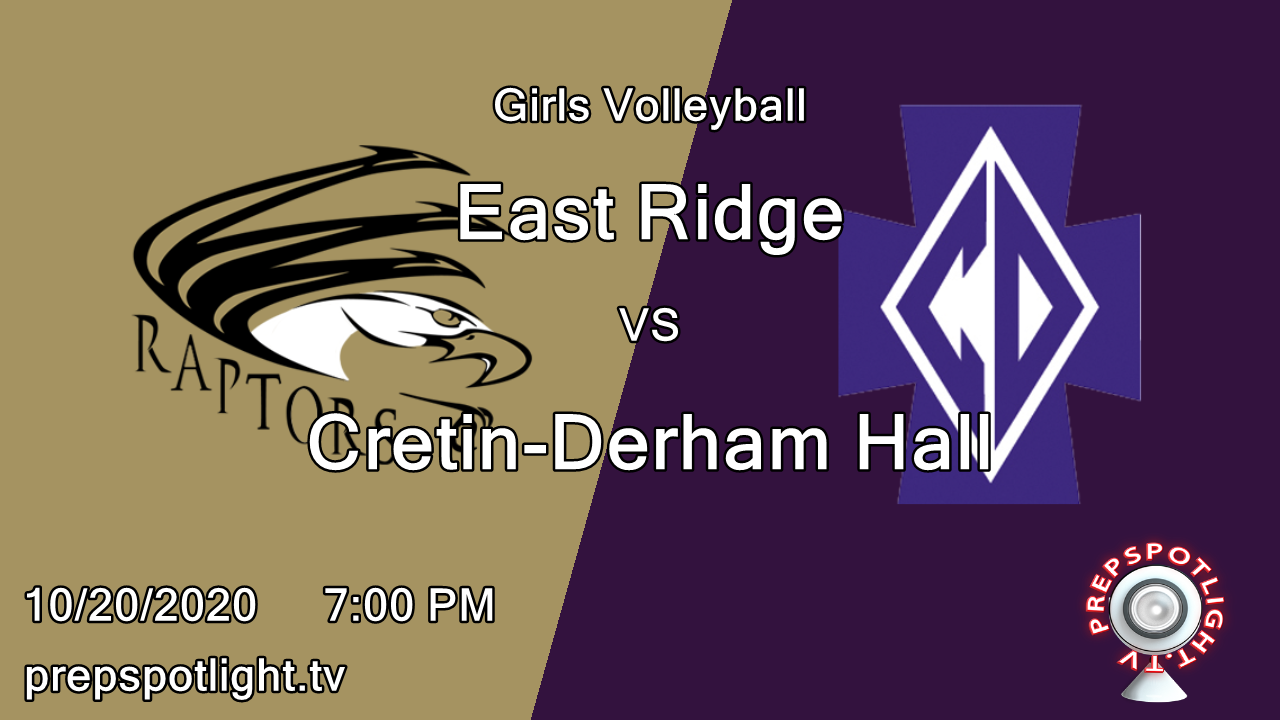 East Ridge Vs Cretin-Derham Hall
10/20/2020 7:00 PM (Girls) Volleyball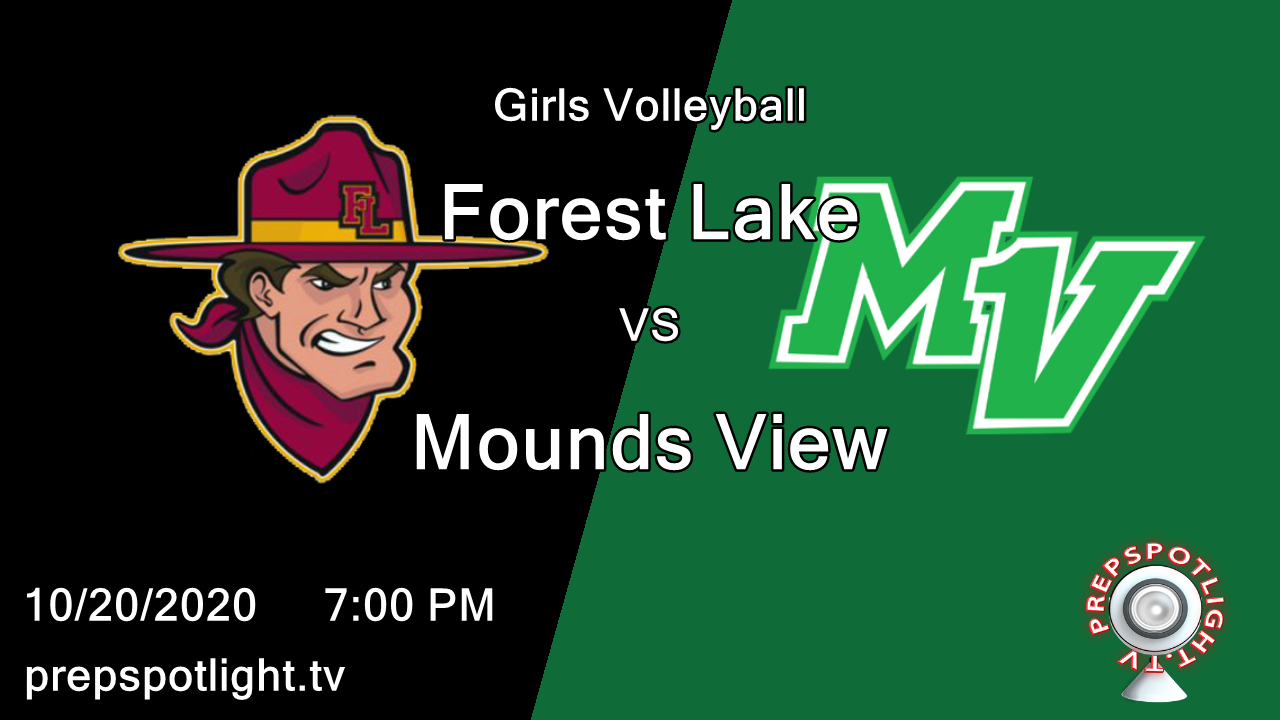 Forest Lake Vs Mounds View
10/20/2020 7:00 PM (Girls) Volleyball
Irondale Vs Park
10/20/2020 7:00 PM (Girls) Volleyball
Tartan Vs South St. Paul
10/20/2020 7:00 PM (Girls) Volleyball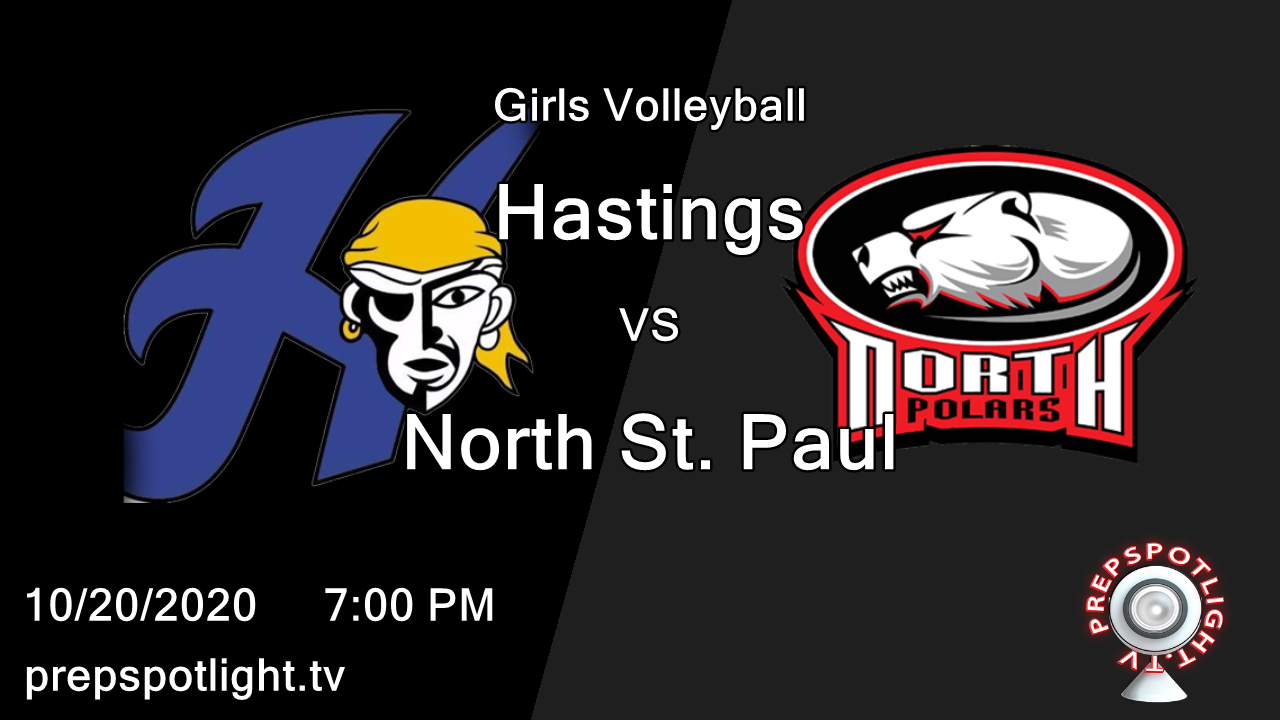 Hastings Vs North St. Paul
10/20/2020 7:00 PM (Girls) Volleyball
---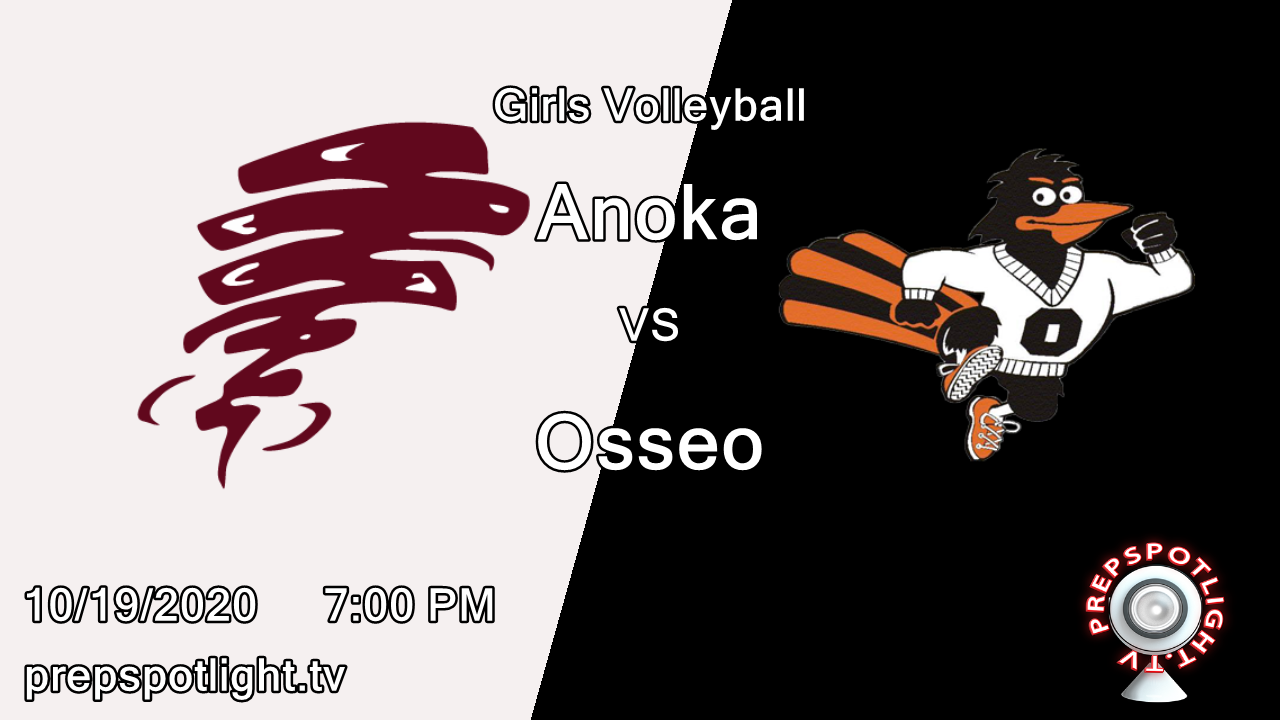 Anoka Vs Osseo
10/19/2020 7:00 PM (Girls) Volleyball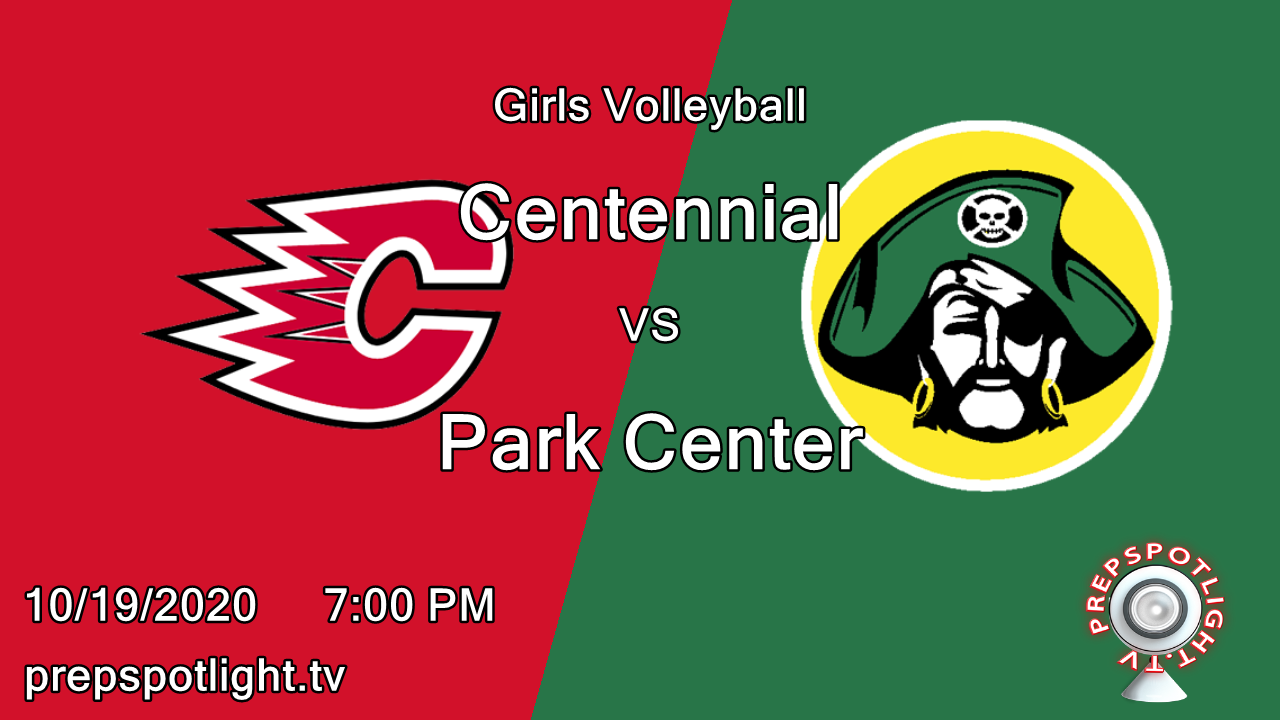 Centennial Vs Park Center
10/19/2020 7:00 PM (Girls) Volleyball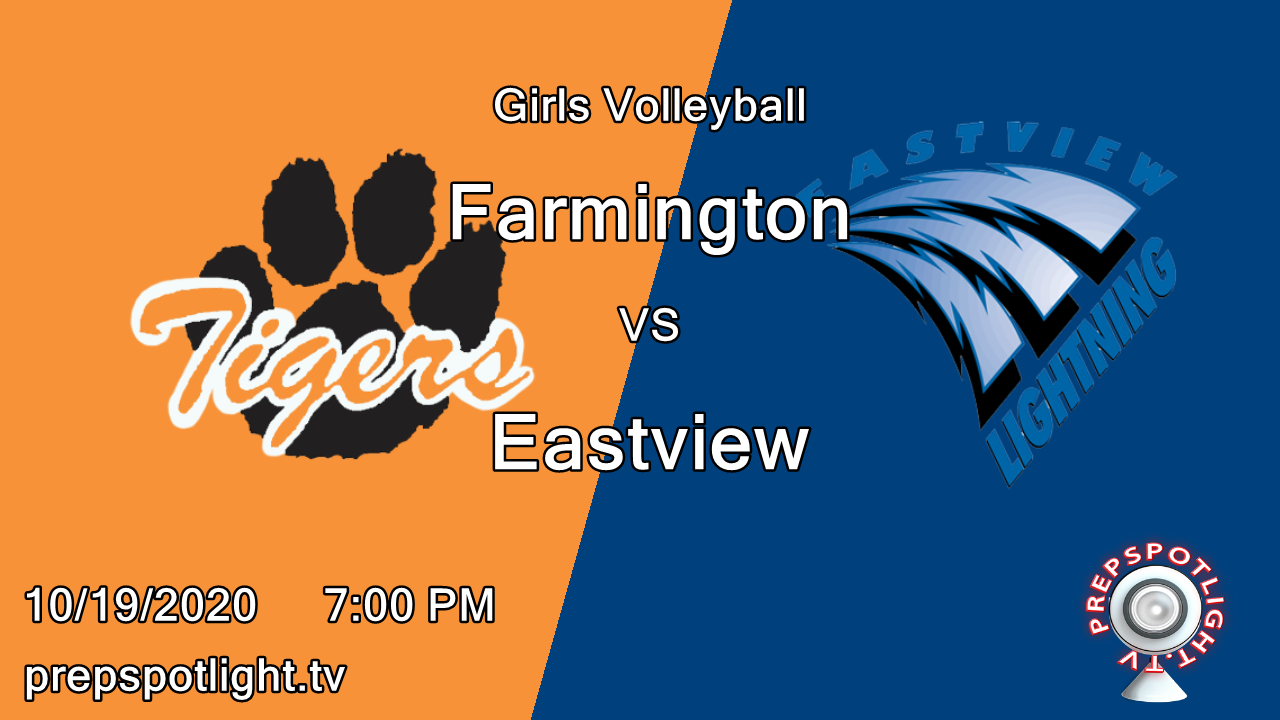 Farmington Vs Eastview
10/19/2020 7:00 PM (Girls) Volleyball
Waconia Vs Delano
10/19/2020 7:00 PM (Girls) Volleyball
---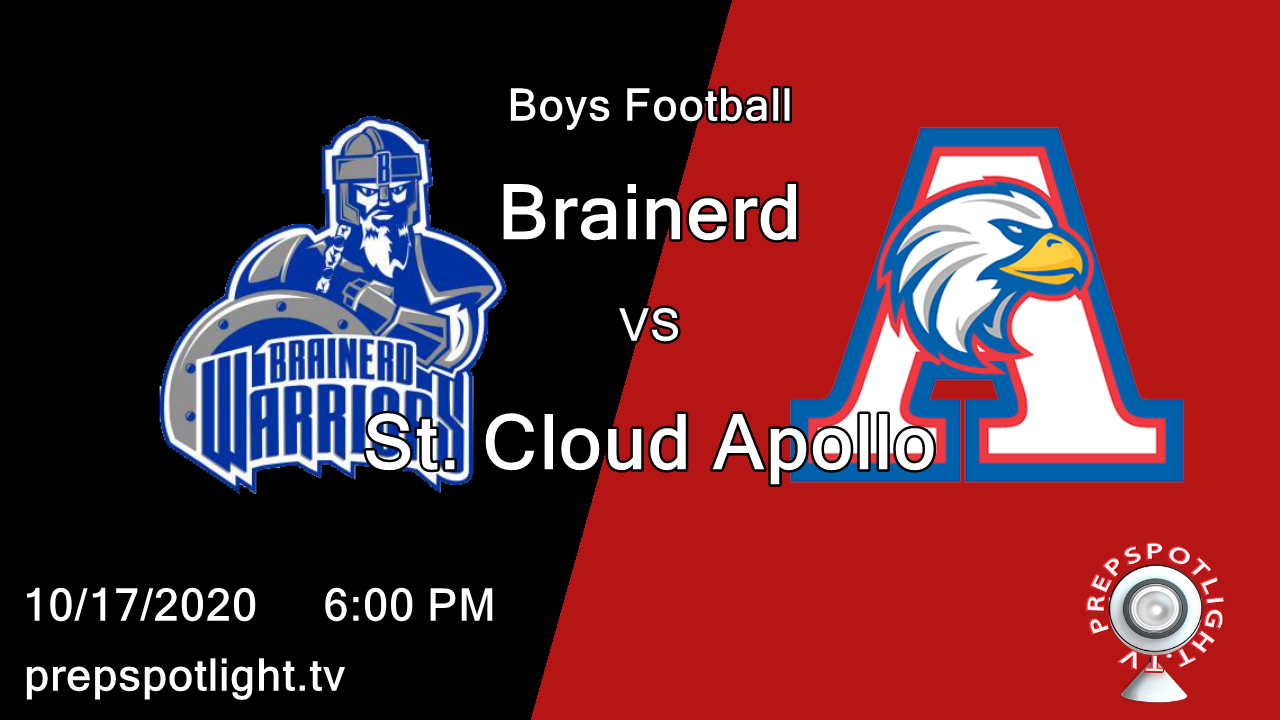 Brainerd Vs St. Cloud Apollo
10/17/2020 6:00 PM (Boys) Football
---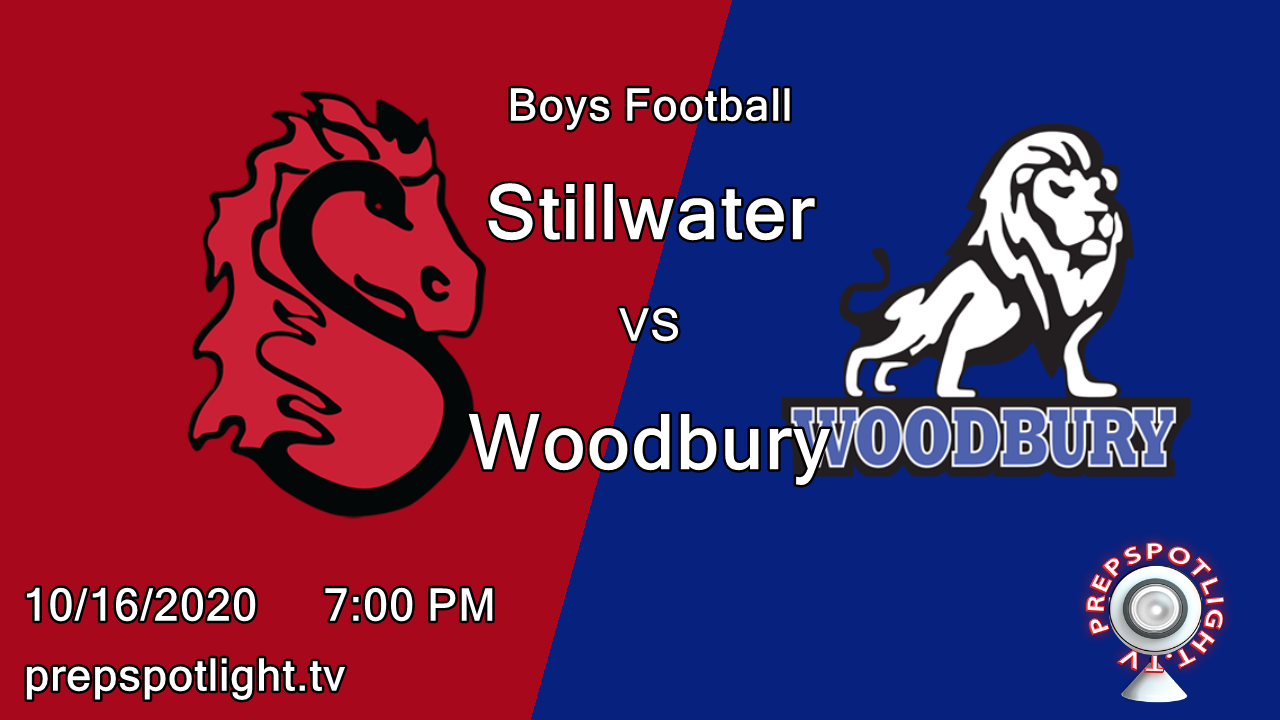 Stillwater Vs Woodbury
10/16/2020 7:00 PM (Boys) Football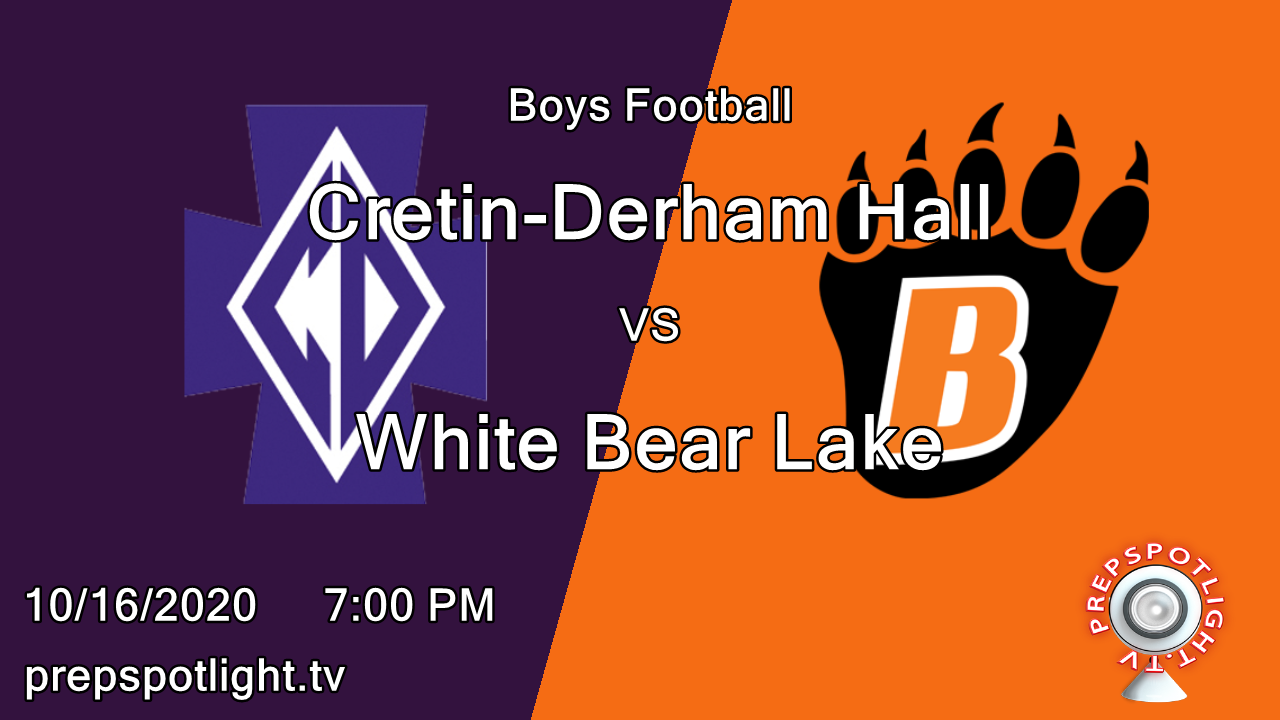 Cretin-Derham Hall Vs White Bear Lake
10/16/2020 7:00 PM (Boys) Football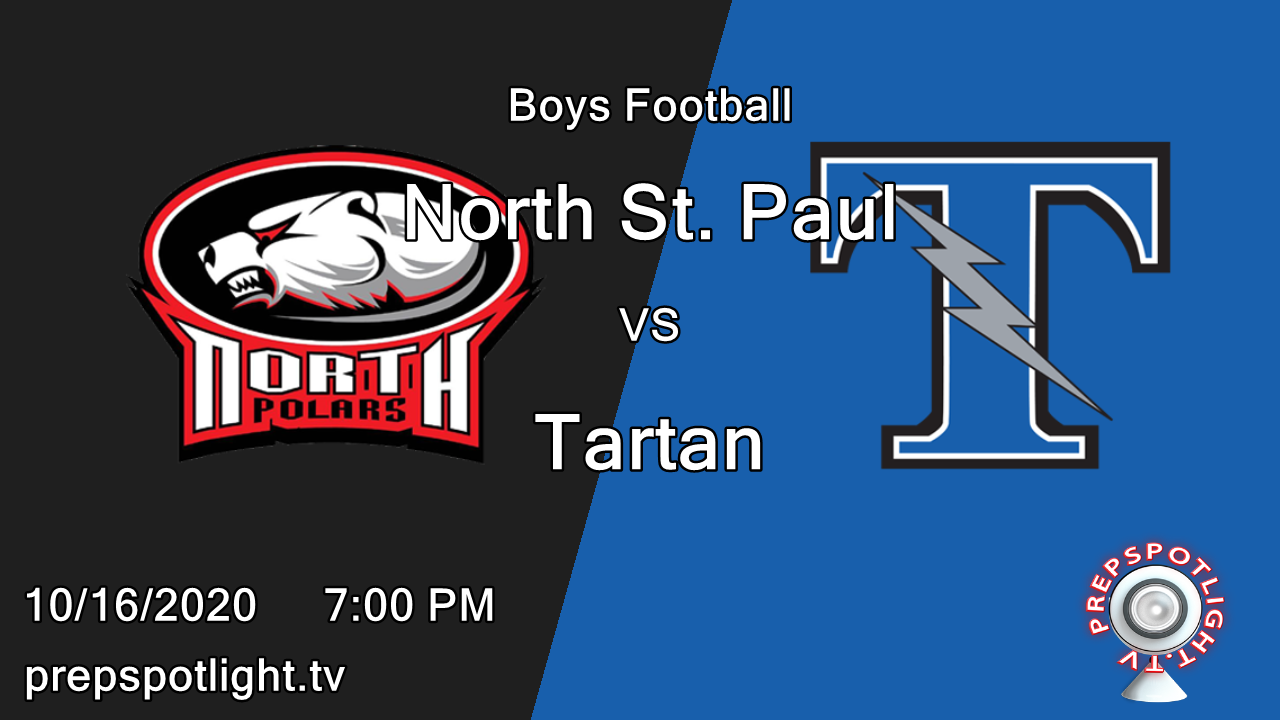 North St. Paul Vs Tartan
10/16/2020 7:00 PM (Boys) Football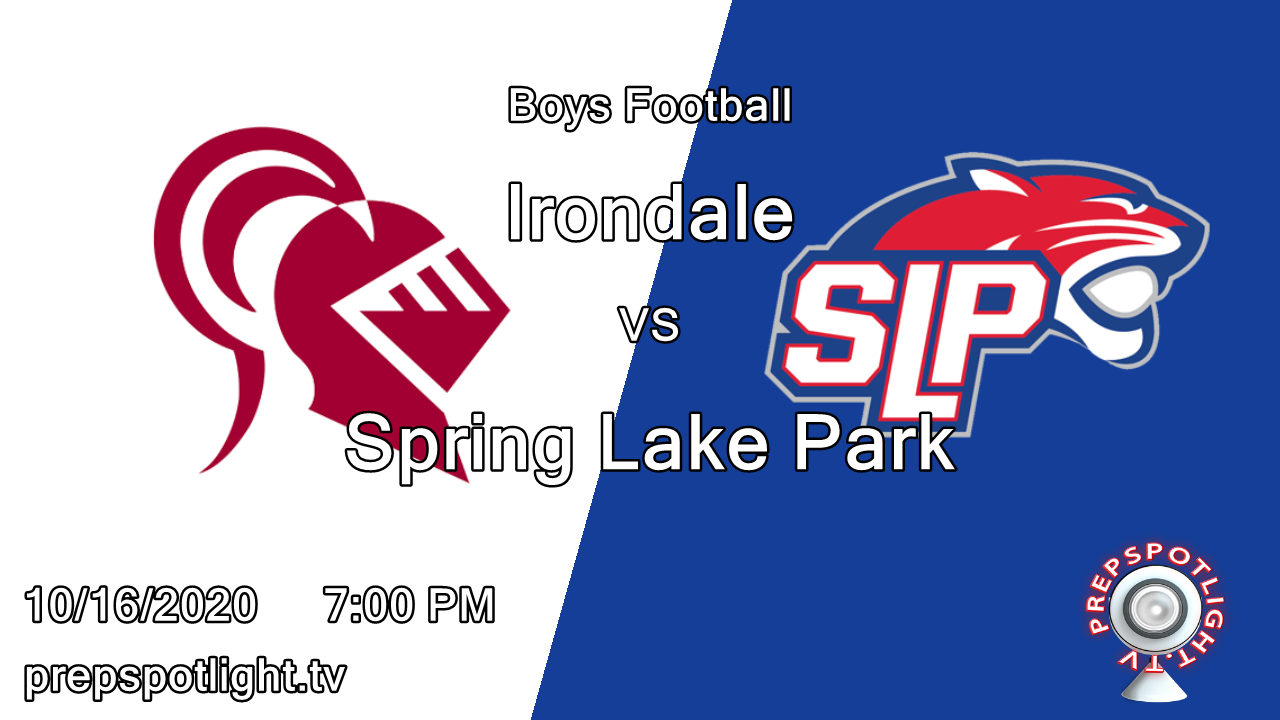 Irondale Vs Spring Lake Park
10/16/2020 7:00 PM (Boys) Football
Minnetonka Vs Mounds View
10/16/2020 7:00 PM (Boys) Football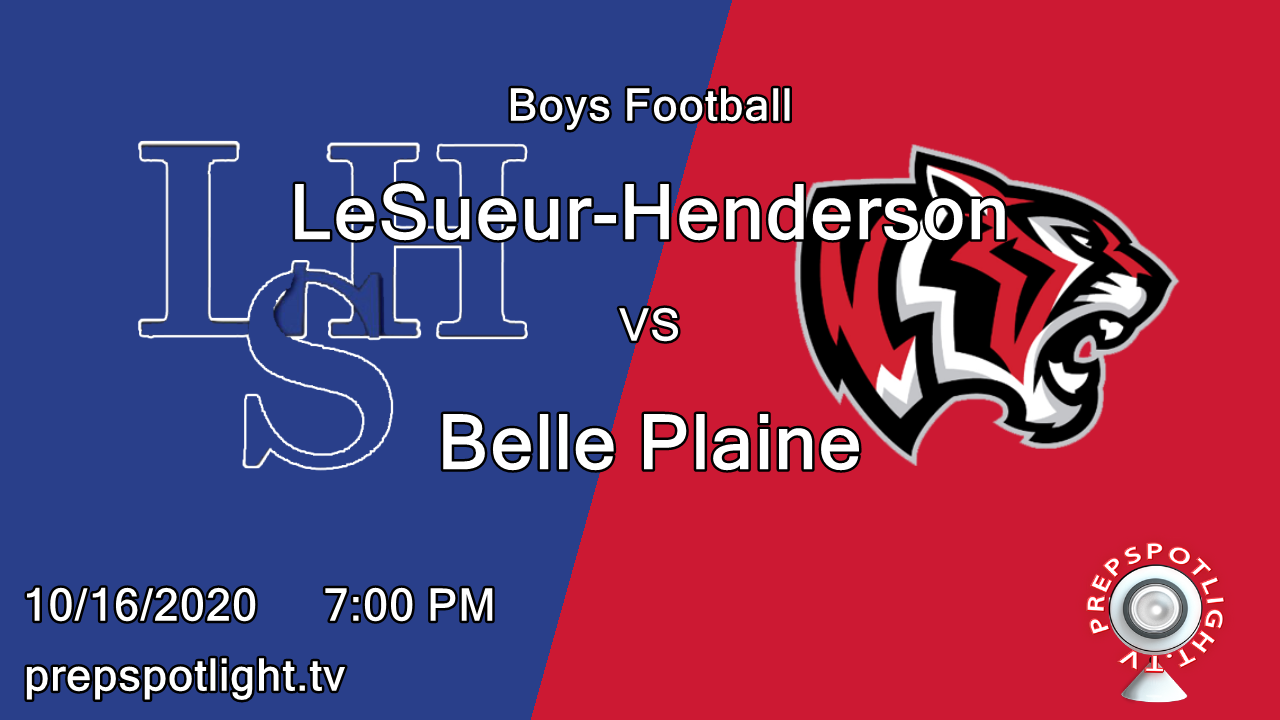 LeSueur-Henderson Vs Belle Plaine
10/16/2020 7:00 PM (Boys) Football
---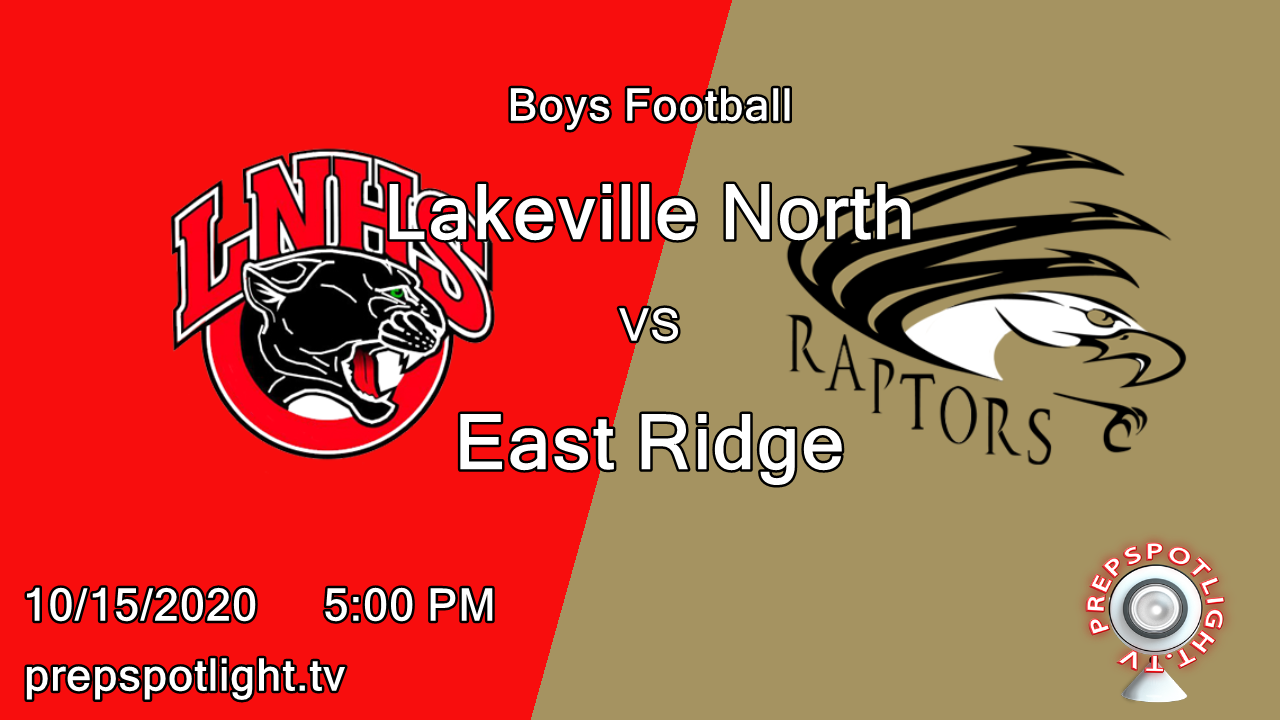 Lakeville North Vs East Ridge
10/15/2020 5:00 PM (Boys) Football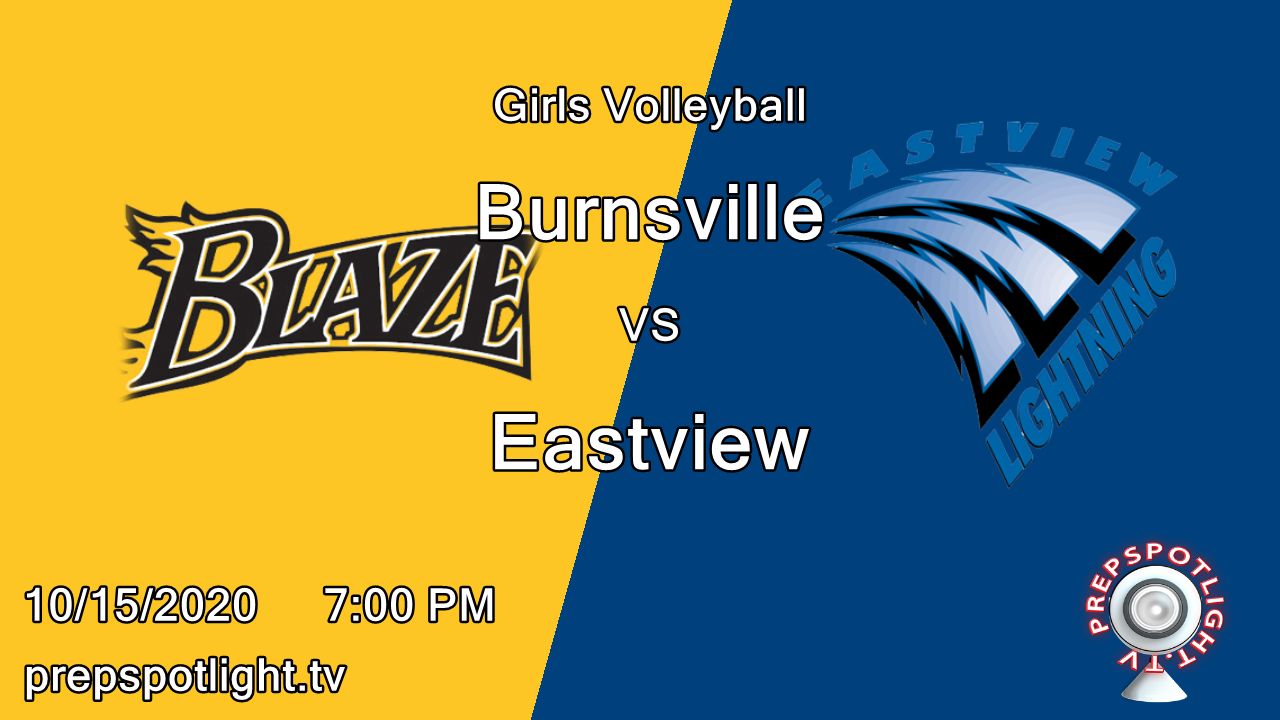 Burnsville Vs Eastview
10/15/2020 7:00 PM (Girls) Volleyball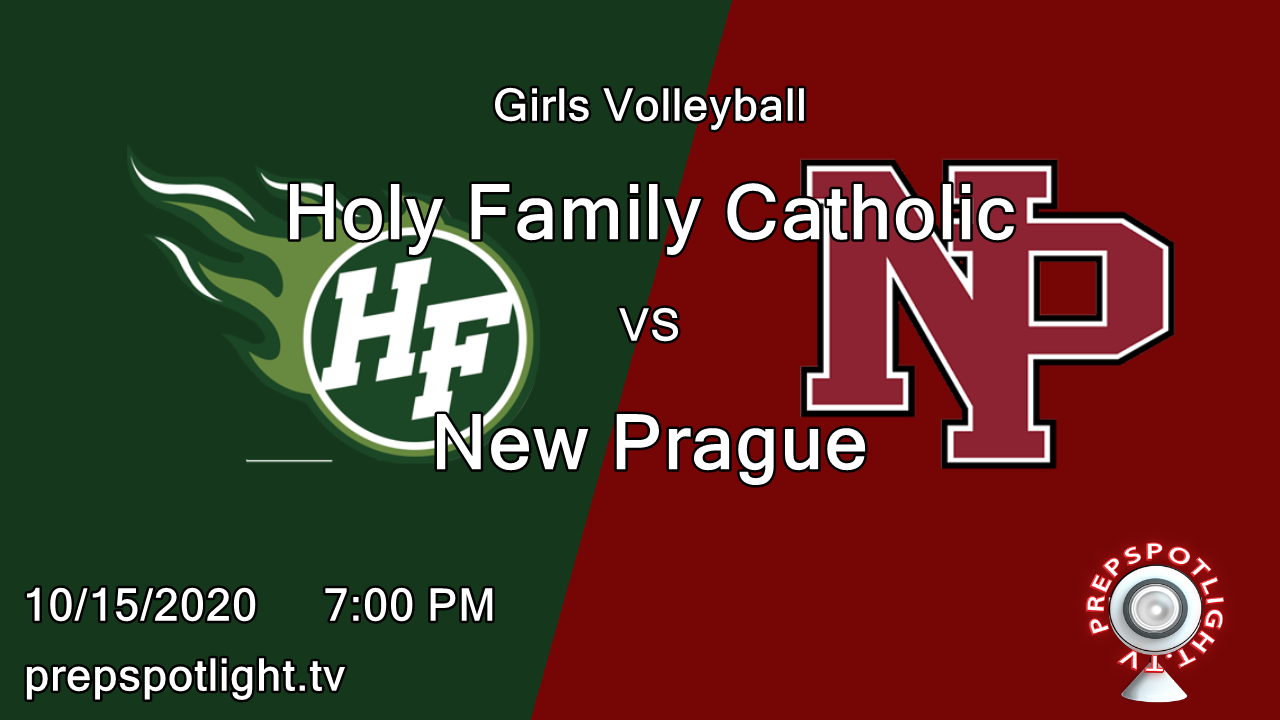 Holy Family Catholic Vs New Prague
10/15/2020 7:00 PM (Girls) Volleyball
Lakeville South Vs Eastview
10/15/2020 7:00 PM (Boys) Football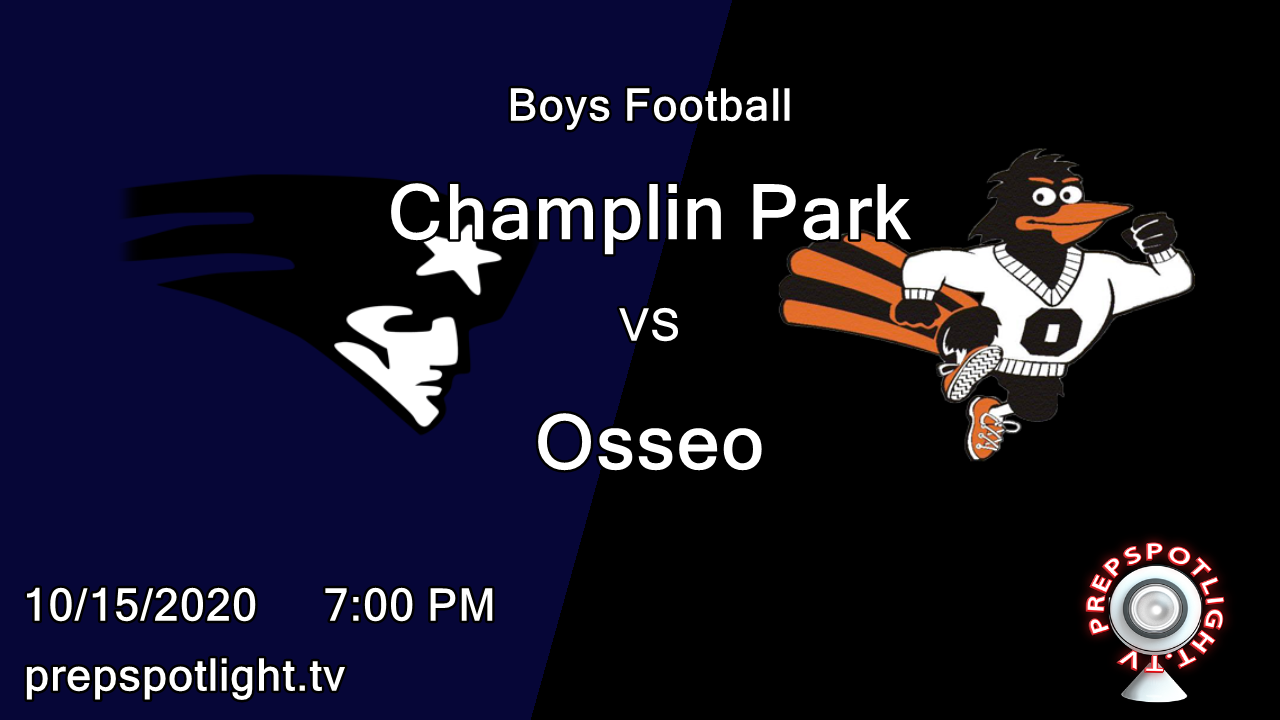 Champlin Park Vs Osseo
10/15/2020 7:00 PM (Boys) Football
Totino-Grace Vs Centennial
10/15/2020 7:00 PM (Boys) Football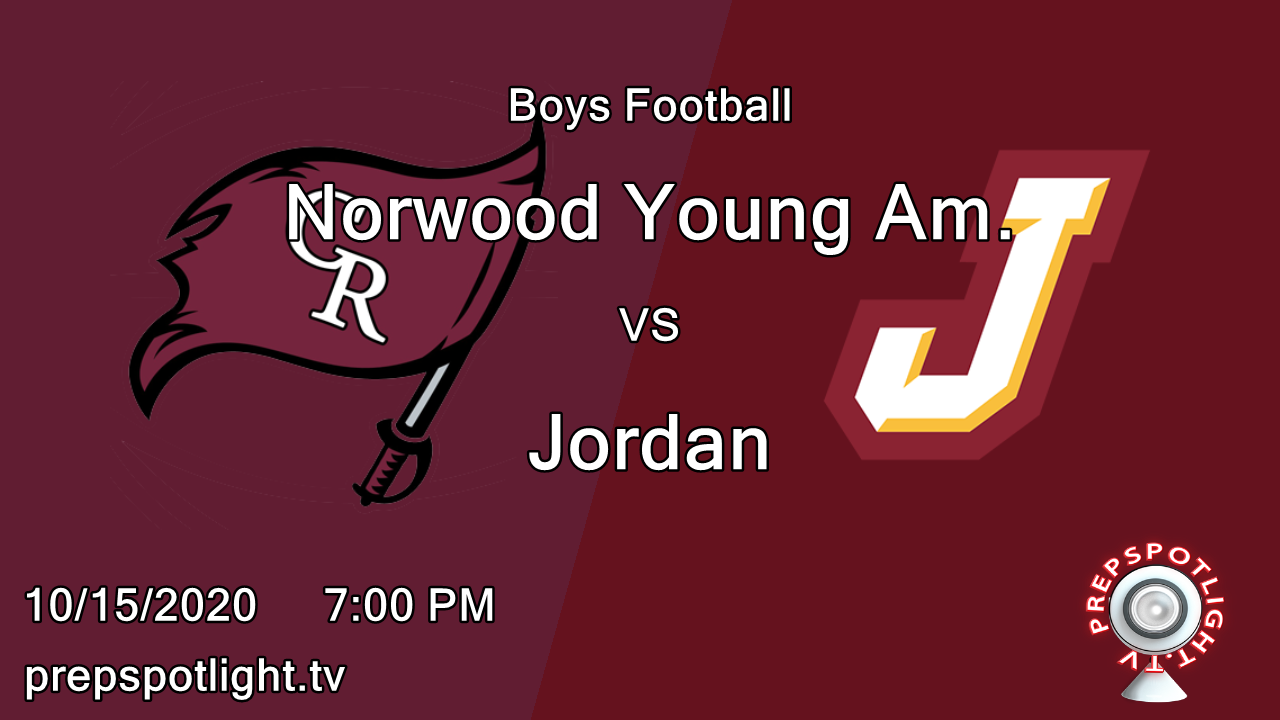 Norwood Young Am. Vs Jordan
10/15/2020 7:00 PM (Boys) Football
---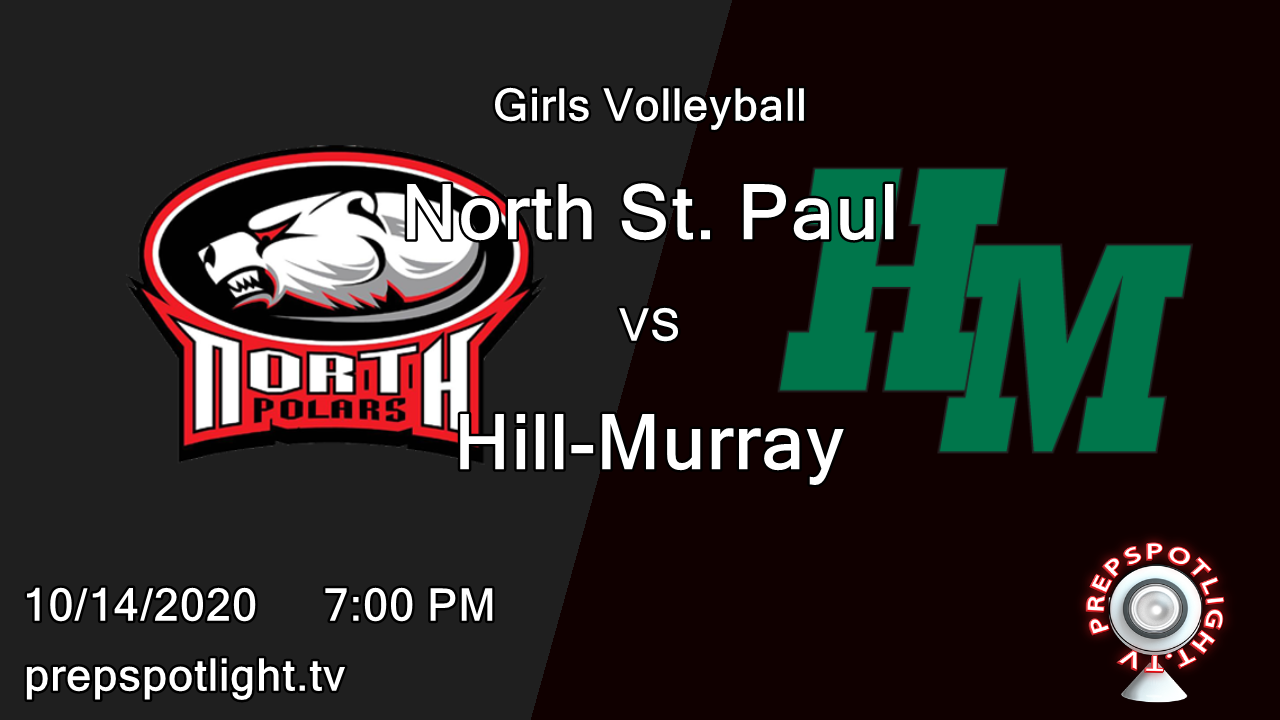 North St. Paul Vs Hill-Murray
10/14/2020 7:00 PM (Girls) Volleyball
Mounds View Vs Stillwater
10/14/2020 7:00 PM (Girls) Volleyball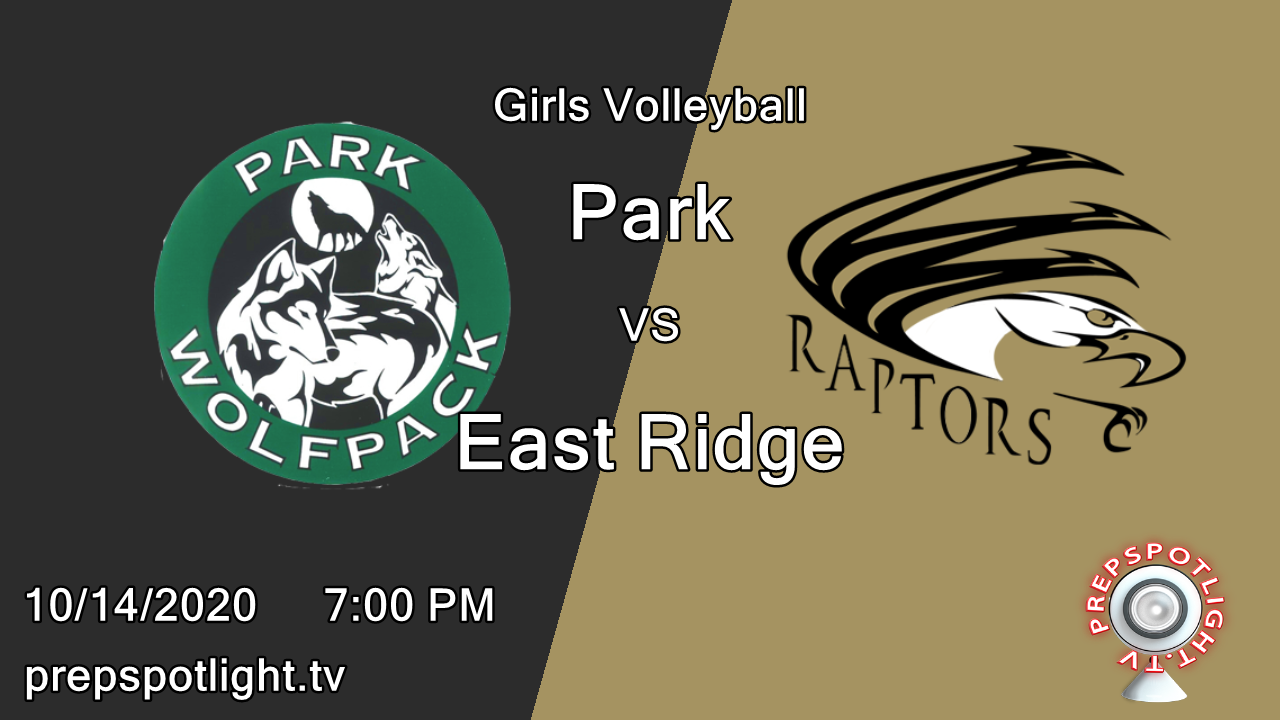 Park Vs East Ridge
10/14/2020 7:00 PM (Girls) Volleyball
Cretin-Derham Hall Vs Woodbury
10/14/2020 7:00 PM (Girls) Volleyball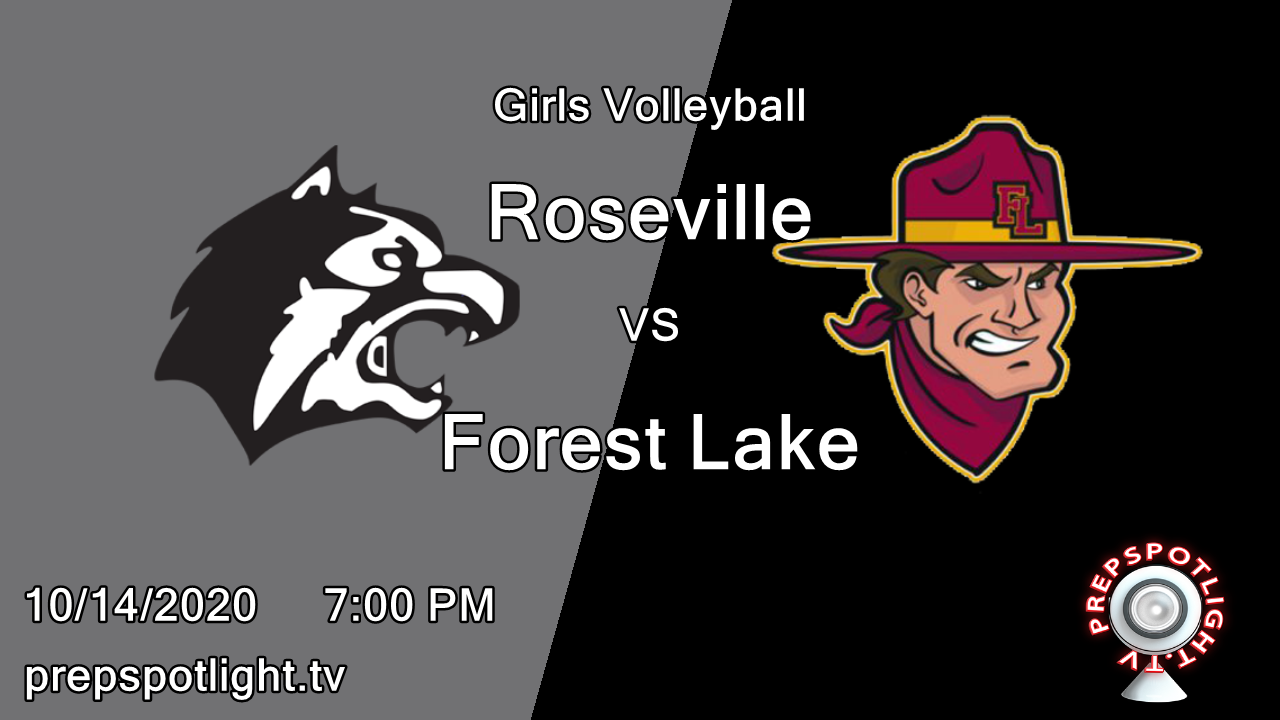 Roseville Vs Forest Lake
10/14/2020 7:00 PM (Girls) Volleyball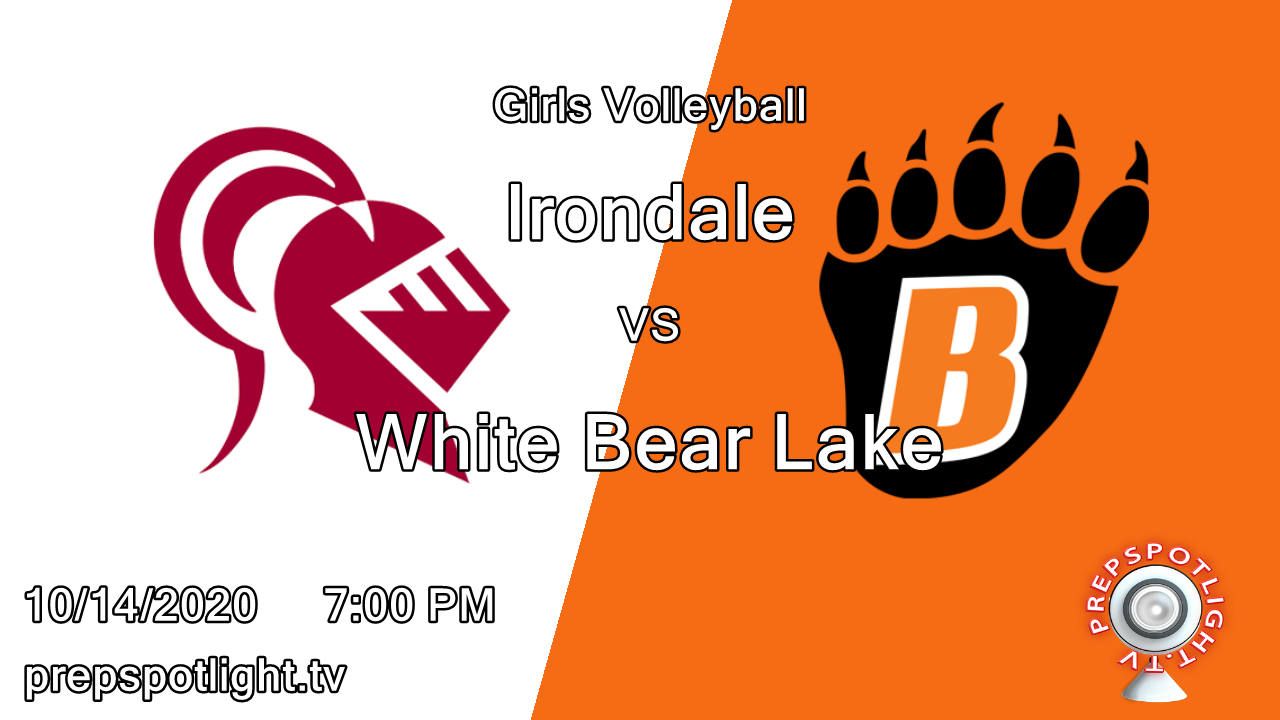 Irondale Vs White Bear Lake
10/14/2020 7:00 PM (Girls) Volleyball
Jordan Vs Delano
10/14/2020 7:00 PM (Girls) Volleyball
---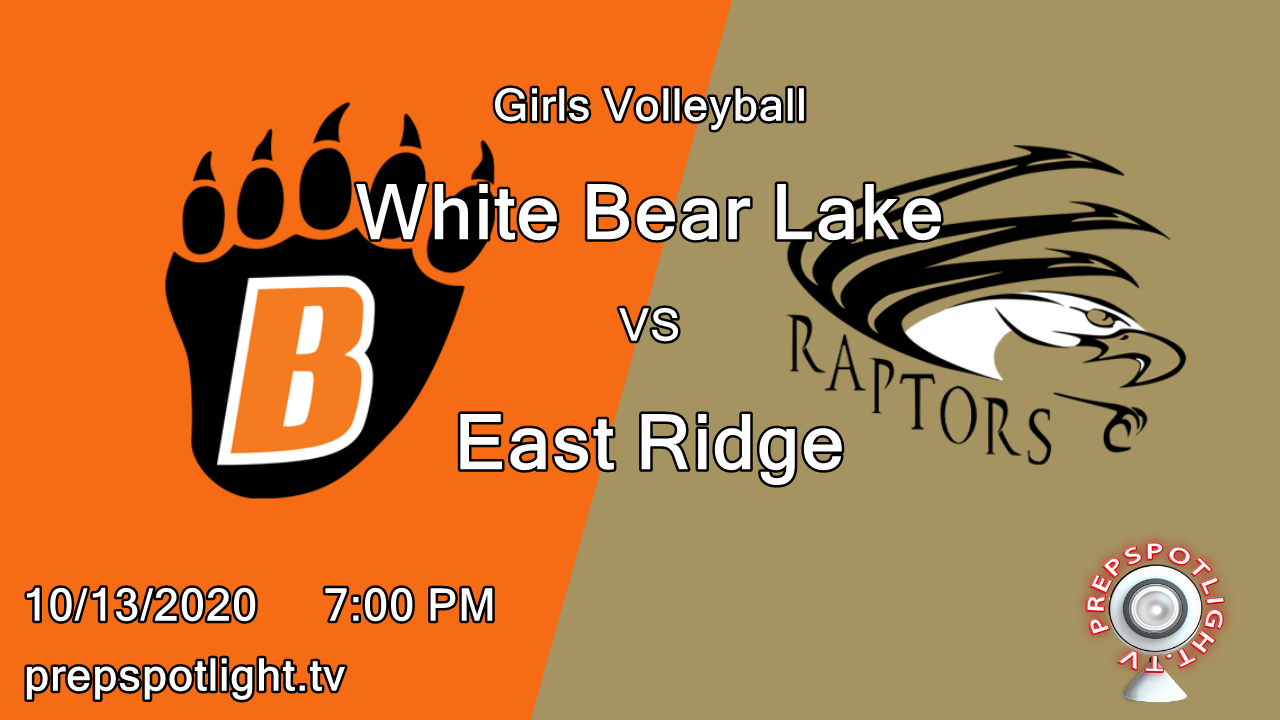 White Bear Lake Vs East Ridge
10/13/2020 7:00 PM (Girls) Volleyball
Roseville Vs Mounds View
10/13/2020 7:00 PM (Girls) Volleyball
---
---
Oct 20th
Forest Lake Vs Mounds View

Girls Volleyball 7:00 PM

Irondale Vs Park

Girls Volleyball 7:00 PM

East Ridge Vs Cretin-Derham Hall

Girls Volleyball 7:00 PM

Tartan Vs South St. Paul

Girls Volleyball 7:00 PM

Hastings Vs North St. Paul

Girls Volleyball 7:00 PM